www.jazzdancefilmfest.com
The ever-anticipated
Jazz Dance Film Fest
returns for its fourth year!
Joon Chang and The Careless Lovers blew us away in 2011 with their winning submission,
"Black Coffee"
-- will you be
next to bask in glory?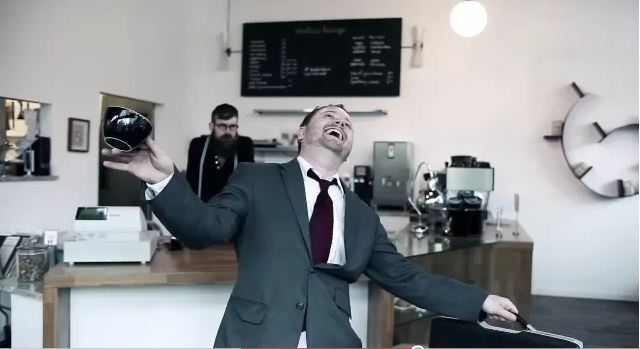 A
celebration of jazz culture
, Jazz Dance Film Fest (formerly known as the Swing/Jazz Dance Music Video Contest) is a unique and creative outlet for musicians and dancers of all ages and experiences to combine their passions for music and dancing with a touch of their
own blend of flavor-sauce
.  The result is an original video of your own mastermind, submitted to our judges by
Thursday, August 2, 2012
, and screened for our
Seattle Lindy Exchange
audience on
Saturday, August 11, 2012
.
Q:
Who can create a video?
A:
Anyone can create a video.
  Yes, even you.  Yeah, you.  (No really, we're lookin' at you.)  
It's easy-peezy.
  Spend a caffeinated afternoon with your fellow jazz lovers and lindy friends (and/or soon-to-be friends), turn on a camera, and
let the creative juices flow.
Q:
What music should I use?
A: Don't have jazz musicians as beer buddies?  
We got your back.
  We've provided a pre-approved list of songs that are sure to keep your criminal record free of copyright infringement.
Q:
What should be in my video?
A: There is virtually no limit to video submissions.  Show everyone that your performance troupe knows the
true definition of "shake it and break it,"
promote your band with your original version of a jazz tune, get your city/scene involved and show us how hard you swing, and/or simply tell a story and create memories with your friends.
Check out our previous years' submissions for inspiration!
Q:
What do I get out of this?
A: Alright, if all that fun with your friends isn't enough to convince, we'll throw in a
$700 1st place cash prize
, with a $100 2nd place cash prize to sweeten the pot.  You do not have to be present to win (though we would love to have you), so trans- continental submissions: start your engines!
Yup, we're just that persuasive.
Want to know more?
Information to quench your thirst for JDFF knowledge:
Website!     .     .     .     .  
www.jazzdancefilmfest.com
FAQ    .     .     .     .     .     .     .     .      
www.jazzdancefilmfest.com/contest/faq
Facebook!    .     .     .      
http://www.facebook....318849924832146
YouTube!
.      .     .     .     2011 Submissions:    
http://www.youtube.c...8AD2307019B28E3
.      .     .     .     2010 Submissions:   
http://www.youtube.c...592FB04B201BF5E
.      .     .     .     2009 Submissions:   
http://www.youtube.c...D5348749223C869
Contact!           
info@jazzdancefilmfest.com
Edited by Alex From Seattle, 04 April 2012 - 01:30 PM.